Windows 11 : Everything you need to know
A deep-dive through Microsoft's brand-new OS
Updated: Jul 26, 2022 10:23 am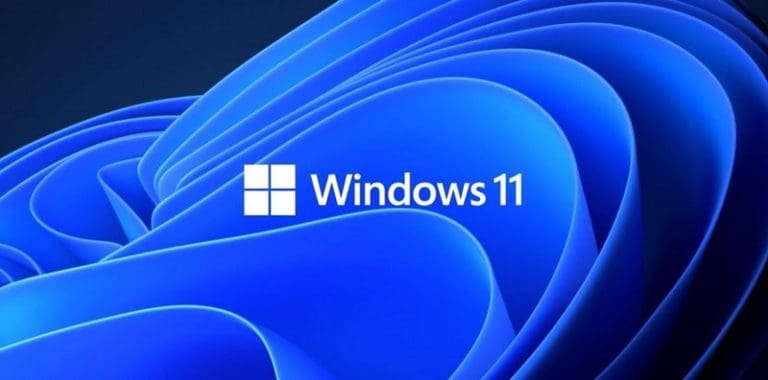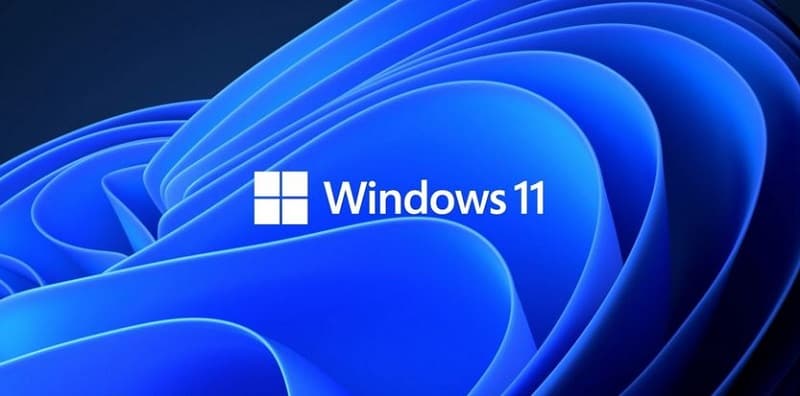 Windows 11 is upon us, after being released on October 5, Microsoft's new operating system looks to go head to head with a sleeker look, new features in tow, and improvements across the board. Originally announced in June, the new operating system so far has had a somewhat mixed response upon its release to 'Windows Insiders', citing several issues that will hopefully be a little bit more stable in the final release. Additionally, Microsoft has announced that support for the incredibly popular Windows 10 will be ending in 2025, so that gives lots of time for the brand new OS to polish off some of its rougher edges before a more consistent migration of current Windows 10 users.
Luckily, Windows 11 will be a free update for all users who currently use Windows 10, so you won't be forking out your hard-earned cash if you choose to update from Windows 10 sooner rather than later. However, if you're looking to buy Windows 11 as a new license for your fresh system, OEM keys aren't quite out yet. Meaning that the best thing to do would be to get a Windows 10 key, and manually upgrade for free after the installation process.
How do I get Windows 11?
If you fancy giving Windows 11 a try, you will be able to upgrade to it for free if you are a Windows 10 user. This will be rolled out in phases between users, meaning that you might have to wait a little bit before you are offered the free Windows 11 upgrade. However, Microsoft claims that "all eligible devices (are) to be offered the free upgrade to Windows 11 by mid-2022"
If you are one of the lucky users included in the initial rollout of Windows 11, you will be able to follow these steps to install Microsoft's brand-new OS for free.
Open Settings
Navigate to Update & Security
Click on Windows Update
If you are eligible to upgrade to Windows 11, you will be able to click 'Feature update to Windows 11'
Click download and install Windows 11.
Can I run Windows 11?
With Windows 11 now beefing up its security platform, many users were shocked to see that their systems may not be compatible with Windows 11, as it relies on a system known as a Trusted Platform Module, which is actually available on a wide array of systems, and in most cases simply needs to ben enabled in the BIOS of your system. In addition to this, many laptops should be able to upgrade over to Windows 11 fairly simply. Microsoft themselves recently announced a new slate of Microsoft Surface laptops that will be shipping out the box with the new and shiny Windows 11. You can check out more on if your system is compatible with Windows 11 below.
Windows 11 System Requirements
| | |
| --- | --- |
| CPU | 1 gigahertz (GHz) or faster with 2 or more cores on a compatible 64-bit processor or System on a Chip (SoC). |
| RAM | 4 gigabytes (GB). |
| Storage | 64 GB or larger storage device |
| System Firmware | UEFI, Secure Boot capable. |
| TPM | Trusted Platform Module (TPM) version 2.0. |
| Graphics Card | Compatible with DirectX 12 or later with WDDM 2.0 driver. |
| Display | High definition (720p) display that is greater than 9" diagonally, 8 bits per color channel. |
| Internet connection and Microsoft Account | Windows 11 Home edition requires internet connectivity and a Microsoft account. Switching a device out of Windows 11 Home in S mode also requires internet connectivity. For all Windows 11 editions, internet access is required to download and take advantage of some OS features. |
For more on what's changed with Windows 11's system requirements, you can check out our detailed page here.
Motherboards confirmed compatible with Windows 11
Since the announcement of Windows 11 in June, motherboard manufacturers have been eager to announce their slates of 'Windows 11 Compatible' motherboards. However, it's unlikely that many motherboards were incompatible and without the required Trusted Platform Module beforehand. Before going out and thinking you need to purchase another Motherboard, be sure to check your BIOS settings to see if you can enable TPM or Secure boot, which should get you access to Windows 11 fairly easily. Regardless, we've assembled a list, sorted by the manufacturer of all the lists of Motherboards that are compatible with Windows 11 out of the box.
New features in Windows 11
It wouldn't be a proper new Windows 11 release without a handful of brand-new features, both large and small that will help you out in everyday use, in addition to some other features that will enable you to use apps that you were previously not able to natively with Android support, opening wide the gates on a whole new ecosystem of apps. We've detailed all of the new features in Windows 11 below.
Windows 11 native Android app support
As mentioned above, Android apps are going to be running natively in Windows 11, meaning that it's likely that many other Android emulator applications will be used much less than before. However, this support for Android does come with its own asterisk. To use Android apps in Windows 11, you'll first have to download the Amazon App store from the Microsoft Store on your machine. Once you have the Amazon Appstore downloaded, you'll get access to every app on there (with some restrictions). All you will need to do is log in to your Amazon account, and from there you will be able to install any Android apps, both free and paid versions to your device, in addition to accessing any apps you already have purchased from Amazon Appstore.
In addition to this, the support for the Android Apps goes one step further, meaning that you are also able to integrate and pin Android Apps over to your taskbar and menus, to boot.
How to get Android apps on Windows 11
Go to the Microsoft Store
Download the Amazon Appstore
Log in to your Amazon account on the Amazon Appstore app
Download app
At the time of writing, you are unable to sideload .apk files natively on Windows 11. It's unlikely that Microsoft will add native installation of .apk files into Windows 11 in the future, so you may have more luck by using a different Android emulator on Windows.
Windows 11 desktop themes and profiles
Don't prefer the look of Windows 11? No problem. One brand-new feature in Windows 11 is the ability to create different desktop profiles, meaning that if you use the same system to both work and game on, you will be able to seamlessly switch between them based on your needs.
You will be able to select 'desktops' on your Windows 11 taskbar, and then proceed to be able to select or set up different virtual desktop profiles, meaning that you can easily change the look and organization of your desktop quickly, easily, and without having to completely switch user profiles to do so.
Snap Groups
One of our favorite features in Windows is the ability to snap specific windows in place using the snap feature. Now, with the addition of something named Snap Groups, you will be able to open a set of Windows, in addition to any websites that you might want (using Microsoft Edge, mind you) all at once. You are able to use Snap Groups and set them in the taskbar by hovering over your browser. Though it's unlikely that you will be able to seamlessly integrate Snap Groups into a different browser such as Google Chrome or Firefox.
Snap Layouts
Windows 11 also has an additional feature named snap layouts, which essentially templates the most optimal way you want multiple windows to be displayed onscreen. This is a welcome addition, as the number of man-hours lost simply by finicking through each window to get the size just right is always a frustrating experience. So now, you'll be able to save the number of apps and select from a number of layouts that work around you. You're able to access this through a button in the top right, near where the Minimize button usually lives. There, you can set a layout, and have all windows displayed and presented to you in a number of different formats that you're able to customize and save.
Windows 11 Microsoft Teams integration
Possibly one of the dullest (but most useful) additions to Windows 11 is the addition of Microsoft Teams natively, meaning that you won't have to install a separate Teams app on your device, and instead, it is completely integrated with Windows 11, with lovely fancy widgets that pop up and can be seen as slightly less intrusive than running the full-fat windows on your system at all times. It can be a bit of a headache to get your head around Microsoft Teams to begin with. It's clear that Microsoft is looking to mitigate some of that by shipping Windows 11 with Teams baked into the OS natively. If you listen closely to the chasms of esoteric internet forums, you can hear the cries of Sysadmins everywhere.
Windows 10 end of life
With the launch of Microsoft's latest operating system, many are starting to worry about the effective shelf life of Windows 10. Fortunately, Windows 10 users that don't want to adopt the latest version of the operating system don't have to worry too much – with Microsoft claiming support for Windows 10 until October 14th, 2025.
That means, if you're happy with your current operating system, you'll still receive updates until that date. After Oct 25th, the company will no longer maintain updates for the system.
Windows 11 CPU List
You can find a list of compatible CPUs with Windows 11 right here on WePC. Though the list of CPUs is exhaustive, Microsoft themselves has released a list of 167 CPUs that are 100% confirmed to be compatible, so long as you have a modern enough CPU.
As always, both Intel and AMD systems will be supported for the new Windows operating system – alongside a plethora of additional features that should boost performance and usability.
Windows 11 CPU requirements
We've just listed all the CPUs that support Windows 11 – including both AMD and Intel systems. That said, Microsoft state that the following CPU requirements are necessary to run the operating system efficiently.
CPU requirements
1 gigahertz (GHz) or faster with 2 or more cores on a compatible 64-bit processor or System on a Chip (SoC).
Here's our guide if you want to see a more comprehensive breakdown of the complete Windows 11 system requirements.
Windows 11 guides & issues
Needing some technical help? We've assembled our list of the best Windows 11 guides in addition to our list of current issues with Windows 11 below.
Can I block Windows 11 update?
Let's be honest, not everyone out there wants to upgrade to the latest version of Windows. Remember what happened with Vista? Many PC and laptops users are more than happy with the functionality that Windows 10 provides.
Having said that, just because there is a new Windows 11 operating system doesn't mean you have to upgrade to it.
Here's how to quickly stop your PC from upgrading to the latest Windows 11 operating system:
Press 'Windows+R' to open the Run window
Type 'Services.msc' to open the Services Window
Locate the 'Windows Update' option from the services list
Once found, select the 'stop' option
Next, change the startup type to 'Disabled' by click the General tab
And that's all there is to it. You will have effectively blocked your PC or laptop from updating to the latest version of Windows.
When can I download Windows 11?
Windows 11 has been available via the Windows Insider program for some time now. However, if you aren't keen on becoming an early adopter, you'll have to wait until Oct 5th to get your hands on the new Windows 11 operating system.
Microsoft says they will be rolling out the new platform right through until mid-2022, giving all compatible PC and laptop users the chance to utilize the new OS. You can see more on where to download Windows 11 on WePC.
Windows 11 installation & upgrade assistant
Now with Windows 11 fully released, you are able to install Windows 11 if you are via the Windows 11 installation assistant, which is available on Microsoft's website. The site mentions that you should only use the upgrade assistant if you already have a Windows 10 license, in addition to meeting all of the hardware requirements that Windows 11 demands, meaning that if you have an older system, it might not work. You can get the Windows 11 installation and upgrade assistant on Microsoft's official page.
When can I upgrade Windows 11?
Users who entered into the Windows Insider program have had access to a Windows 11 upgrade for a good few months now. If you decided to wait to upgrade to Windows 11, October 5th was the official launch for the new operating system.
All users will be able to upgrade their operating system to Windows 11 as long as they have a compatible PC and enough storage from October 5th.
For those of you not keen to wait, you can install Windows 11 right now via the ISO available on Microsoft's website. Just be aware that you may not be able to get automatic updates, and will instead need to rely on installing a new ISO every time.
Windows 11 gaming performance & VBS
With the release of Windows 11, gamers are keen to see if there are any performance boosts included in the titanic OS update. However, Windows 11's gaming performance might leave a lot to be desired, thanks to something known as VBS, or Virtualization Based Security. It has been reported that older processors lack an MBEC (Mode Based Execution Control) and therefore have a greater impact while running Microsoft's VBS. UL Benchmarks, the creator of the incredibly popular 3DMark has stated the following:
"In our testing with pre-release builds of Windows 11, a feature called Virtualization-based Security (VBS) causes performance to drop. VBS is enabled by default after a clean install of Windows 11, but not when upgrading from Windows 10. This means the same system can get different benchmark scores depending on how Windows 11 was installed and whether VBS is enabled or not."
From reports that we have received at WePC, we can confirm that these issues carry through to the public release of Windows 11, meaning that you might see some lower framerates. You may have to turn VBS off (which is enabled by default) in order to restore your framerates in certain AAA titles.
---